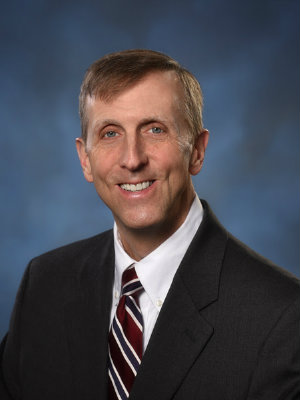 I WAS BORN AND RAISED IN ERIE, PA - I was born and raised in Erie, PA. My family and my wife's family are from Erie, PA. I understand the unique social and economic factors that impact the buying and selling of real estate in our community.
I HAVE THE EXPERIENCE YOU ARE LOOKING FOR - I have been a Full time Realtor for 11 years. I have numerous educational certifications. I am a consistent multi-million dollar producer and winner of numerous sales awards from my broker.
MY NUMBER ONE GOAL IS TO PROTECT YOU AT ALL TIMES. When working with Sellers I make sure you are only considering offers with the best possible price and terms from only qualified buyers. If you are a Buyer I will make sure you purchase a home that meets all your criteria and is marketable in case you should ever decide to sell the home in the future.
HONESTY AND ETHICAL BEHAVIOR ARE THE CORNERSTONE OF MY BUSINESS - I always put the interest of my clients first no matter what. I believe in the Pennsylvania Real Estate Code of Ethics and I follow it at all times. You will get my complete transparency, honesty and commitment.
COMMUNICATION – Communication is the key to a successful outcome with any real estate transaction. I will communicate with you every step of the way to ensure an easy and problem-free real estate transaction for you and your family.
I WILL ANSWER THE PHONE WHEN YOU CALL - I am available 24/7 via email, cell phone and text. I work for you when it is convenient for you. If I am not in a meeting then I always answer my phone.
I AM A GREAT NEGOTIATOR – I will work hard to negotiate the best price and terms for you. I will explore all the options with you so you can make informed and intelligent decisions when selling and buying real estate.
I USE THE LATEST TECHNOLOGY - I leverage Technology such as email, text, social media, video, numerous consumer real estate websites, my own website and our MLS system to present your home to the largest buyer audience possible. When working with Buyer's I am constantly watching for homes that meet your criteria as soon as they hit the market.
MY BUYER GAURANTEE – I will never ask you to sign an agreement to work exclusively with me. I am completely confident that I will earn your trust and you will look forward to working with me only. If you are ever unhappy with the progress of our home search you are free at any time to find another Realtor and discontinue working with me. Best of all my services to Buyers are always free. I never charge you any fee to help you find and purchase your dream home.
MY SELLER GAURANTEE – If you are ever unhappy with my services during the process of selling your home, I will terminate our marketing agreement and help you find another Realtor to sell your home. I will do this with no cost to you. Again I am confident you will trust me and be happy with my efforts to sell your home.
I ALWAYS GIVE BACK TO OUR COMMUNITY – I make a charitable contribution every time I close a real estate transaction and receive my compensation from my broker. I take $10 from every one of my paychecks and pool it together for an entire year and donate it to a local charity. In 2014 I donated my annual fund to the Rotary Club of Erie. This year I am saving those $10 checks for the American Cancer Society. In 2016 I plan on using my annual fund to plant trees in our community.